1. Opening the Asset Creation Wizard and selecting Files will now show a Bulk Upload Files tool as a new option.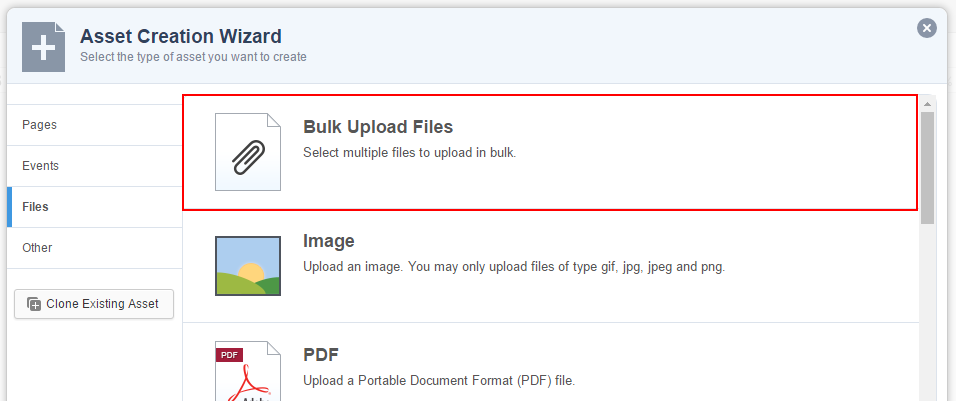 2. Once opened, you can upload your files and choose a location:
3. Once your files are selected for upload, you can add the following information:
4. Select 'Start Upload' from the bottom right.